I've been accumulating a massive amount of amazing things over the last 8-12 months and am finally starting to put them all to use. But, for the most part, my house is just piles and piles of thrifted goodness. And while it's all beautiful... it's quite overwhelming. I've actually given away and re-donated a lot of items, but am looking forward to giving each little item I've kept a more permanent place in our home. (Enough with drawers full of beautiful, hidden things!!)
Also, since I'm revamping this entire Tiny Anchors site to focus almost solely on thrifting, bare with me as I get things going again. I hope to really streamline what I post about to only several topics - thrifting, thrift store reviews, DIY posts, pretty photos and home decor. Oh, and cats. Always cats.
So! Welcome back to all of my thrifty readers... and welcome back to myself.
xox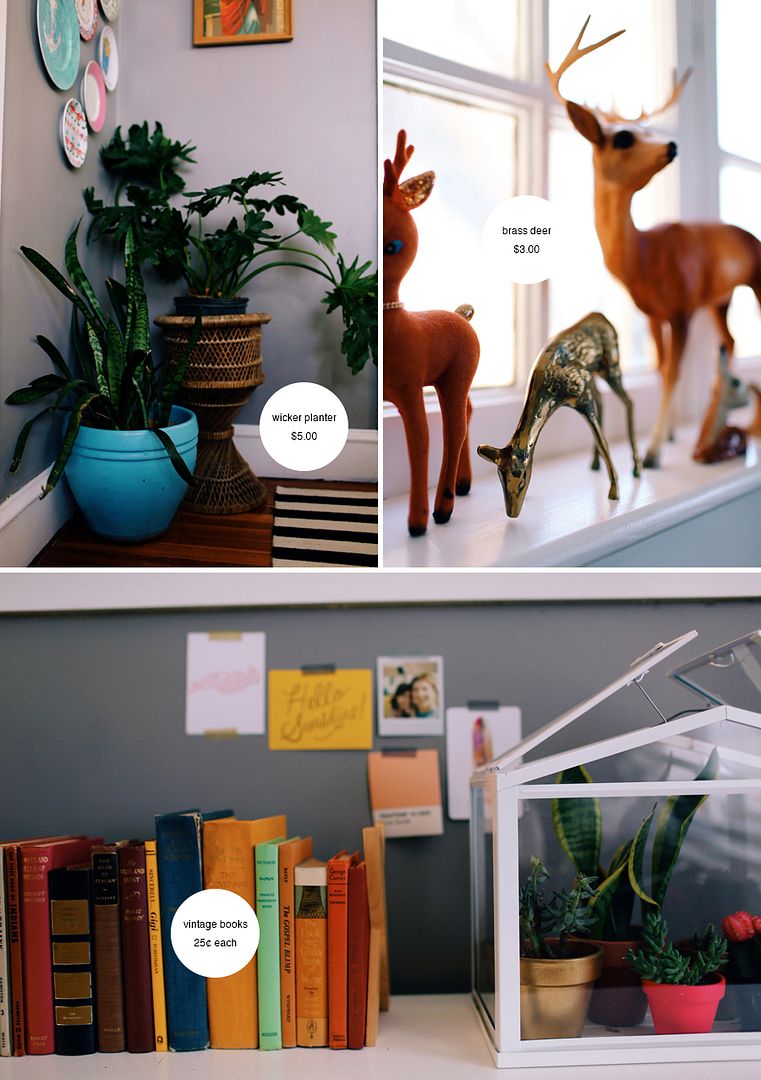 Wicker Planter - I love that it raises one of my larger plants off the floor so another can nest underneath it. My next step will be replanting my larger plant into a lower rimmed plastic pot, so it's flush with the wicker.
Brass Deer - Considering I have so many brass animals, and so many deer, this little guy is my first brass deer find! She's a great addition to my deer collection!
Vintage Books - I think I'll always purchase vintage books. My advice (when digging through boxes and shelves at a shop) is to take off the book jacket and look at the spine. I choose the books I purchase based off the spine color + typography.